About Us
We are a company dedicated to making the car selling process fast, safe and easy.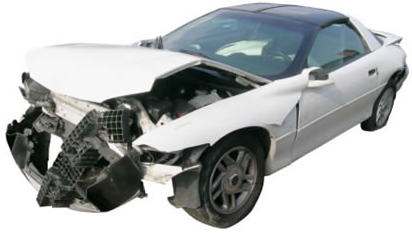 Millions of Americans today are proud owners of vehicles. They use them on a daily basis as primary means of transportation, to go to work, school, and any other activity that requires a certain amount of travel. Cars become an important part of everyday life; some owners may say they even become part of the family. But there comes a time when, for various reasons, it is necessary to sell or get rid of a cherished vehicle and move on.
This is where Cash for Junk Cars USA comes in.
We are a car buying company that has been providing excellence in service for many decades. We specialize in buying all types of vehicles from private parties, no matter what their condition is. Our process is incredibly safe, easy, and best of all, convenient.
Why Should You Use Cash for Junk Cars USA?
People decide to sell their used vehicles for many reasons. Some may need immediate cash for an unexpected emergency, or maybe to pay a few accumulated bills. These folks simply don't have the luxury to post an ad, meet with potential buyers and wait until the car sells. They need cash and they need it now. We can help by offering a fair amount of cash on the spot for their vehicles, and make the process incredibly easy and fast. They get the cash that they need exactly when they needed, with no extra hassles.
Other people simply have an unused or junk car taking up space in their garage or sitting in their yard. One phone call to us and they will have their vehicle promptly towed at no extra cost and cold hard cash in their pockets. It's that easy. They can use the extra space for storage, avoid getting a fine from the city and maybe even go on a shopping spree, all by just making a quick phone call.
Selling a Vehicle Does Not Get Any Easier
With Cash for Junk Cars USA, you get the highest payouts in the industry, fast free towing and cash in your hands. We are an environmentally friendly and extremely reputable company that will go above and beyond to exceed your expectations and provide you with the easiest and fastest car selling experience. We have been doing so for decades and plan to continue doing it for many more to come. All it takes is one phone call. Call us today and see how easy it is to get cash for your unwanted car.